All professionals at Miller Family Dentistry maintain the highest levels of accreditation and pursue ongoing education to stay abreast of the latest trends in the medical field. Read on to learn more about our staff's experience and training.
Christopher Scott Miller, DDS, P.A.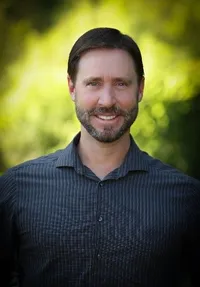 Originally from Rochester, NY, Dr. C. Scott Miller earned a Bachelor's Degree from the State University of New York at Binghamton, and graduated cum laude from the The University at Buffalo, School of Dentistry in 2001. During dental school, Dr. Miller received scholarships based on academic performance and professional service, as well as awards for excellence in general dentistry and prosthodontics. After serving his advanced general dentistry residency at UNC-Chapel Hill, he joined an associateship in Asheville, NC. In May of 2006, he purchased a general dentistry practice in Candler, NC, where he is devoted to provide his patients with up-to-date techniques and dental care.
Dr. Miller has received advanced training in cosmetic and implant dentistry. He is a member of the American Dental Association, North Carolina Dental Society and the Buncombe County Dental Society.
Dr. Miller and his wife, Valerie, have a son Jake and twin daughters Brooke and Kaitlyn. Dr. Miller enjoys camping, mountain biking, fishing and softball.